Self Talk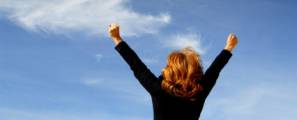 May 30, 2012 No Comment
If you are doing a big mistake, or you have performed certain illegal behavior that can possibly hurt others, then never blame your self esteem for this. Often people use ... July 25, 2009 No Comment
Self Esteem – As in the previous article Affirmations for Self Esteem – What I Am, write a list of your favorite affirmations individually on a 3×5 card. Then read ... July 24, 2009 1 comment
Self esteem can be improved by positive self talk. Select your favorite affirmations from the list and write them down individually on 3×5 cards. Then read through the stack slowly ...
July 23, 2009 1 comment
Self Esteem – What you tell yourself, and your beliefs about yourself, contribute in an obvious and literal way to your self-esteem. If you are feeling inadaquate and powerless, it's ...
1