Other Pathways to Self Esteem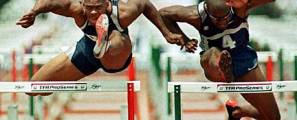 July 26, 2009 2 comments
  Self Esteem– Accomplishment of personal goals always adds to your self-esteem. If you look back over your life to the times when you felt most confident, you'll find that they ...
July 22, 2009 2 comments
Self Esteem– Physical  health and a sense of personal wellness, vitality, and robustness comprise one of the most important foundations of self esteem.  It's often difficult to feel good about ...
1