Taking Care of Youreslf
July 18, 2009 No Comment
Self Esteem– How do you go about caring for and nurturing your child within? There are hundreds of small acts of self-nurturing that can serve to cultivate a more caring ...
July 17, 2009 2 comments
Self Esteem– If you were to encounter a small child who appeared scared, confused, or abandoned, you would likely do everything in your power to nurture and comfort her. Yet ...
July 16, 2009 2 comments
Self esteem is composed of different factors and that's why it's important to attack low self esteem from multiple angles. One way to improve self esteem is by reconnecting with ...
July 15, 2009 No Comment
Self esteem can be improved with several different techniques. One technique is getting back in touch with your inner child. In a previous article, we explored keeping a photograph of ...
July 14, 2009 2 comments
Self esteem improvement is imperative on learning to overcome negative patterns internalized from your parents. During this process, you may wish to begin bringing out your inner child. It's useful ... July 13, 2009 4 comments
Self esteem: A basic truth is that you tend to treat your own inner child in much the same way that your parents treated you as a child. For better ... July 12, 2009 No Comment
Self esteem: The concept of the inner child – the child like part of yourself – it has been around for many decades. The psychologist Carl Jung referred to it ...
July 11, 2009 1 comment
Self esteem : Basic human needs conjures an association with shelter, clothing, food, water, sleep, oxygen, and so on – in other words, what human beings require for their physical ...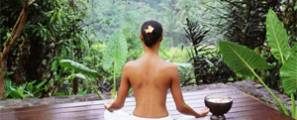 July 10, 2009 1 comment
Taking care of yourself is the foundation on which all other pathways to self esteem rest. Without a basic willingness and ability to care for, love, and nurture yourself , ...
1