Blog Archives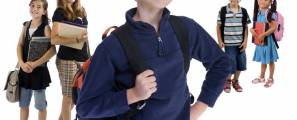 May 25, 2012 No Comment
In order to know more about self esteem, first you should determine some ideas about it. This has been considered as a part of human beings that often helps in ... June 13, 2011 No Comment
During the end of school children are to participate in the end of grade testing, and are told that if they do well they often times will get to participate ... June 12, 2011 No Comment
This example of how children can gain self esteem is a strong one. Showing that simple, yet enjoyable, tasks such as dancing instill required confidence in children from a young ... September 21, 2010 1 comment
Self Esteem: You don't always have to agree with your kids when you listen to them, nor let them do whatever they want. You can have a different view on ... September 20, 2010 No Comment
Self Esteem: Our children need to know that we accept and love them regardless of what they may do, but also that certain forms of behavior are not acceptable to ... September 19, 2010 No Comment
Self Esteem: Finally, we must provide positive reinforcement for our children. Everyone likes a pat on the back, recognition, strokes, praise or affirmation of his or her ability, goodness and ...
1