Blog Archives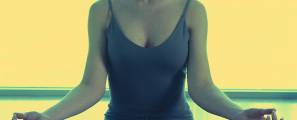 October 3, 2011 No Comment
There are three main stimuli to self esteem: i.        Reflected appraisal– This refers to messages received from those who assess you. For example, people tend to be unable to believe ...
July 17, 2009 2 comments
Self Esteem– If you were to encounter a small child who appeared scared, confused, or abandoned, you would likely do everything in your power to nurture and comfort her. Yet ...
1