Blog Archives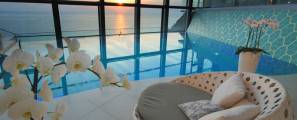 August 16, 2009 2 comments
  Self Esteem- 38. The Decision Making Form- If you're having trouble making up your mind about something, you can use the Decision-Making Form. This form will show will show ...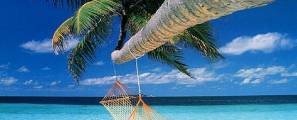 August 15, 2009 No Comment
Self esteem: 35. Paradoxical Cost -Benefit Analysis– List only the advantages of a negative thought, belief, feeling, addiction, or relationship problem. The list will make you aware of all the ...
August 8, 2009 No Comment
Self Esteem: 32. Little Steps for Big Feats: If you have trouble with procrastination, you can break large, overwhelming tasks down into small steps that you can tackle one at ...
August 7, 2009 4 comments
Self Esteem: Anti-Procrastination Techniques 30. Daily Activity Schedule: When you're depressed, everything seems overwhelming, and nothing seems worth doing, so you may give up on life. The Daily Activity Schedule can help ...
August 6, 2009 No Comment
Self Esteem: Humorous techniques 21. Paradoxical Magnification: Instead of refuting your Negative Thoughts, you can buy into them and exxaggerate them. Don't try to argue with your NTs. Instead, make them ...
August 5, 2009 1 comment
Self Esteem: Philosophical/ Spiritual Techniques 18. Acceptance Paradox: Instead of defending yourself against your own criticisms, you can find truth in them and accept your shortcomings with tranquility. Tell yourself, "It's ...
August 4, 2009 No Comment
Self Esteem- 14. Let's Define Terms: When you label yourself as "inferior" or "a fool" or "a loser," ask yourself what those labels mean. You'll see that there's no such ...
August 3, 2009 1 comment
Self Esteem: Logic Based Technique 10. Socratic Method: Ask yourself several questions that will lead to the inconsistencies in your Negative Thoughts. For example, you might ask yourself, "When  I ...
August 2, 2009 8 comments
Self Esteem – Compassion Based Techniques 5. Double Standard Technique: Instead of putting yourself down, you talk to yourself in the same compassionate way you might talk to a dear friend ...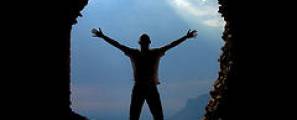 August 1, 2009 No Comment
Self Esteem-1. Empathy: When you're upset, you need someone to listen and see the world through your eyes without trying to cheer you up, change you, help you, or give ...
1