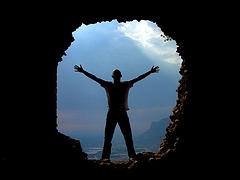 Self Esteem-1. Empathy: When you're upset, you need someone to listen and see the world through your eyes without trying to cheer you up, change you, help you, or give you advice. Although this usually won't cure you, it's often a necessary first step. It can be a tremendous relief to feel that someone's listening.  Similarly, you can empathize when you're trying to help a friend or family member who feels upset. Usually, all they really want is for you to be a good listener.
2. Agenda Setting: Agenda Setting is the most basic and important technique of all. First try to define a specific problem you want help with. It must be specific as to person, place, and time. Ask yourself, "What is the specific problem I want help with? What time of day did it happen? Where was I? Who was I interacting with? What was going on? Second ask yourself if you're motivated and willing to roll up your sleeves and work on it now, rather than just talking about it endlessly. Ask yourself. "what would it be worth to me to solve this problem? How hard would I be willing to work on the solution?"
3. Identify the Distortions: Use the checklist of cognitive distortions to identify the distortions in each of your negative thoughts.
4. Straightforward Technique: You try to substitute a more positive and realistic thought for each of your Negative Thoughts. Ask yourself, "Is this Negative Thought really true? Do I really believe it? Is there another way to look at the situation?"
50 Ways to Untwist Your Thinking Part
50 Ways to Untwist Your Thinking Part 2
50 Ways to Untwist Your Thinking Part 3
50 Ways to Untwist Your Thinking Part 4
50 Ways to Untwist Your Thinking Part 5
50 Ways to Untwist Your Thinking Part 6
50 Ways to Untwist Your Thinking Part 7
50 Ways to Untwist Your Thinking Part 8
https://selfesteemsolutions.org/wp-content/uploads/2023/05/selfesteemsolutions-300x65.jpg
0
0
admin
https://selfesteemsolutions.org/wp-content/uploads/2023/05/selfesteemsolutions-300x65.jpg
admin
2009-08-01 20:00:06
2009-08-01 00:26:13
50 Ways to Untwist Your Thinking