Blog Archives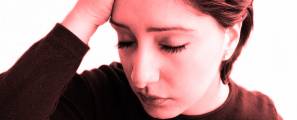 January 10, 2012 No Comment
Stress is a vice that is usually associated with low self esteem. When one is stressed, they develop negative thinking. Negative thinking is commonly associated with low self esteem. This ... January 30, 2011 8 comments
Self esteem. If you are trying to find out more about self esteem, then you will be surprised with the fact that the first word SELF has been considered as ... September 27, 2010 No Comment
Some people think that self esteem means confidence – and of course confidence comes into it – but it's rather more than that. The fact is that there are any ... September 21, 2010 1 comment
Self Esteem: You don't always have to agree with your kids when you listen to them, nor let them do whatever they want. You can have a different view on ... December 28, 2009 7 comments
Self esteem: A number of years ago I worked for one of the UK's top IT companies — a global player. We were meeting to discuss a major bid, and ...
July 21, 2009 No Comment
Self Esteem-Just as important as intimacy is the need for each of us to maintain appropriate boundaries within both intimate and other relationships. Boundaries simply mean that you know where ... July 6, 2009 No Comment
Self esteem is a way of thinking, feeling and acting that implies that you accept, respect, trust and believe in yourself. When you accept yourself, you can live comfortably with ...
1