Blog Archives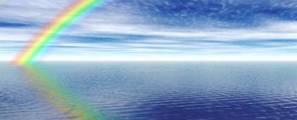 September 29, 2011 No Comment
Self Esteem: In psychology, self esteem reflects on a person's overall view and evaluation of his/her own worth. Self esteem comprises beliefs and emotional actions like desperation, pride and shame. ... January 14, 2011 No Comment
Self esteem is an important aspect, which is an internal power of human being. It can boost the confidence level, where a person can achieve quick results according to their ...
August 8, 2009 No Comment
Self Esteem: 32. Little Steps for Big Feats: If you have trouble with procrastination, you can break large, overwhelming tasks down into small steps that you can tackle one at ...
August 7, 2009 4 comments
Self Esteem: Anti-Procrastination Techniques 30. Daily Activity Schedule: When you're depressed, everything seems overwhelming, and nothing seems worth doing, so you may give up on life. The Daily Activity Schedule can help ...
August 6, 2009 No Comment
Self Esteem: Humorous techniques 21. Paradoxical Magnification: Instead of refuting your Negative Thoughts, you can buy into them and exxaggerate them. Don't try to argue with your NTs. Instead, make them ...
1