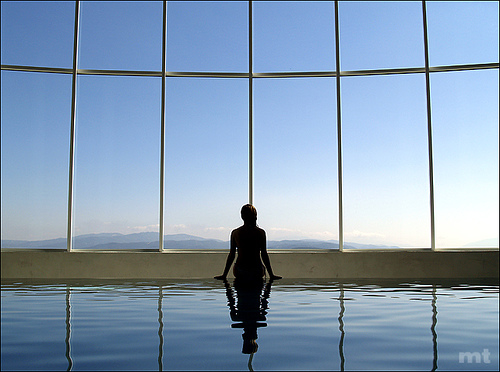 Self Esteem: Humorous techniques
21. Paradoxical Magnification: Instead of refuting your Negative Thoughts, you can buy into them and exxaggerate them. Don't try to argue with your NTs. Instead, make them as extreme as possible. For example, if you feel inferior, you could tell yourself, "Yes, it's true. In fact, I'm probably the most inferior person in California at this time." Paradoxically, this humorous method can sometimes provide objectivity and relief. Of course, if you're really feeling upset, this may have the unintended effect of making you feel even worse. If so, go on to another method.
22. Shame-Attacking Exercises: If you suffer from shyness, you probably have intense fears of looking foolish in front of other people. Shame-Attacking Exercises are a specific and potent antidote to these kinds of fears. You intentionally do something foolish in public. For example, you could stand up and loudly announce each stop on a bus or shout out the time in a crowded department store. When you make a fool of yourself on purpose, you realize that the world doesn't really come to an end, and that people don't really look down on you. This discovery can be tremendously liberating.
29. What-If Technique: This technique is similar to the Downward Arrow Technique, but it's geared specifically to anxiety. Draw a downward arrow under a Negative Thought and ask yourself, "What if that were true? What's the worst that could happen? What do I fear the most?" A new Negative Thought or fantasy will come to mind. Write it down under the arrow and repeat the process several times. You will generate additional thoughts until you uncover the fantasy that frightens you the most. Then you can ask  yourself, "How likely is it that this would happen? And could I live with it if it did?"
50 Ways to Untwist Your Thinking Part
50 Ways to Untwist Your Thinking Part 2
50 Ways to Untwist Your Thinking Part 3
50 Ways to Untwist Your Thinking Part 4
50 Ways to Untwist Your Thinking Part 5
50 Ways to Untwist Your Thinking Part 6
50 Ways to Untwist Your Thinking Part 7
50 Ways to Untwist Your Thinking Part 8